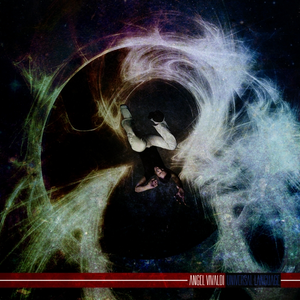 Album: Universal Language
Artist: Angel Vivaldi
Release Date:
Album Tracks:
Angel Vivaldi was born on June 13, 1985 in New Jersey. ​ In 2001 he picked up the guitar at age 15. Mostly played Nirvana, Metallica & Chevelle amongst many others. In 2003 started writing music as a solo instrumentalist after playing in local bands. In 2008 revelations is finally released after years of crashed hard-drives, no money and spending over a year of his life homeless. It does well enough to catch the attention of 40 Below Summer; they join forces with members of FLAW to create Black Market Hero. 2009: The Speed of Dark is released in October. He continue to perform tons of dates with both Black Market Hero and AV. After two years with BMH, he leaves and begins to write his next solo record. In 2011 Universal Language album is released. This begins his working relationship with Will Putney/The Machine Shop who produced, mixed and mastered it. The album was very well received with much, to his surprise, critical acclaim. He begins writing for Away With Words Parts 1 and 2 and in 2012 he is approached to join Vext, a supergroup consisting of Tommy Vext (Divine Heresy, SNOT) and members of Mutiny Within (including my drummer Bill Fore). They write and record theirs debut release titled Impermanence. They shoot a video at New York's Beauty & Essex with a mighty fine lady. They started to play out often, many dates with AV on the same bill. In 2014 Away With Words Part 1 is crowd-funded, released and again produced by Will Putney and Randy Lebeouf at The Machine Shop. He documents the experience in a 4 part video documentary. Also, he loses his best friend, Rich Forcellati to ALS in December of 2014. Losing him was such a wake up call and he realized that the only thing worst than living with regret was to die with it. So 5 months later in 2015 he quits his day job, puts all of my trust in his fans and headline my first full US + Canada tour. User-contributed text is available under the Creative Commons By-SA License; additional terms may apply.